FORTITUDE BRANDED RCUP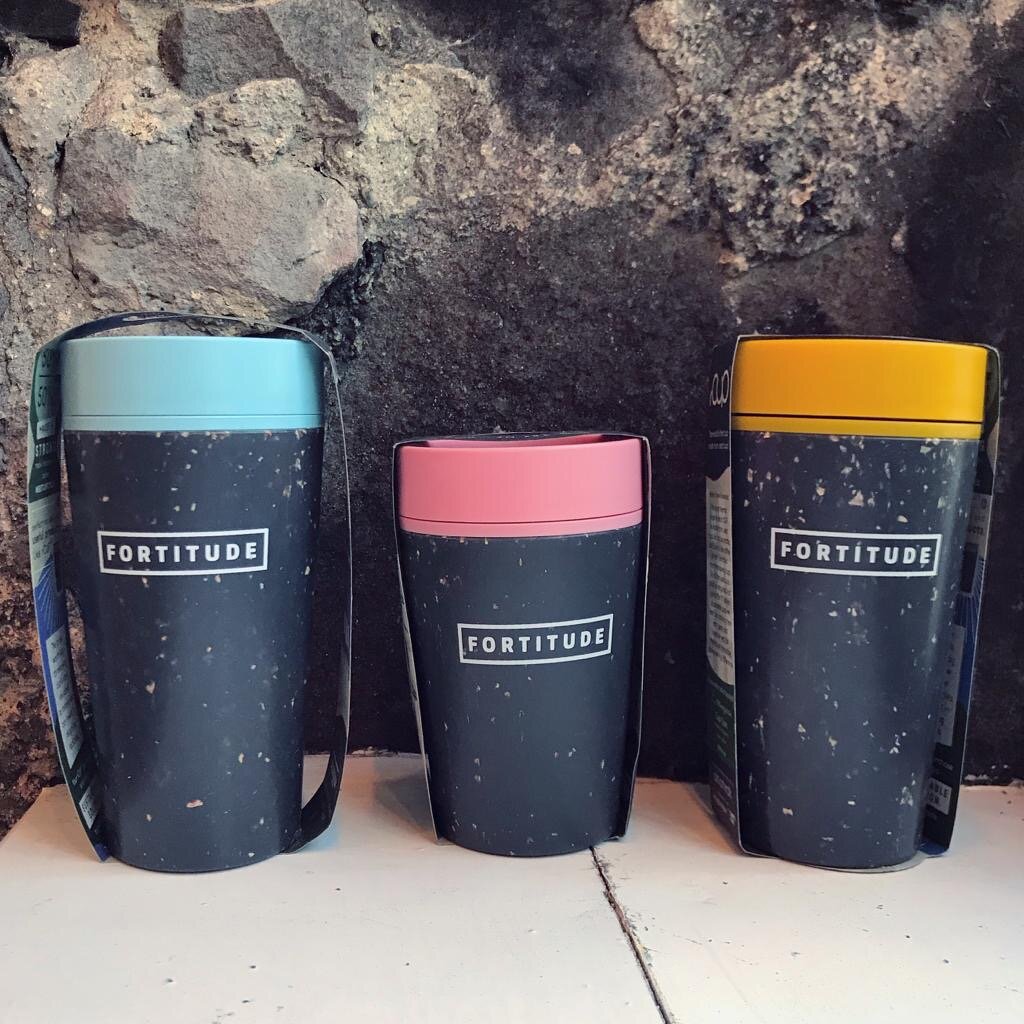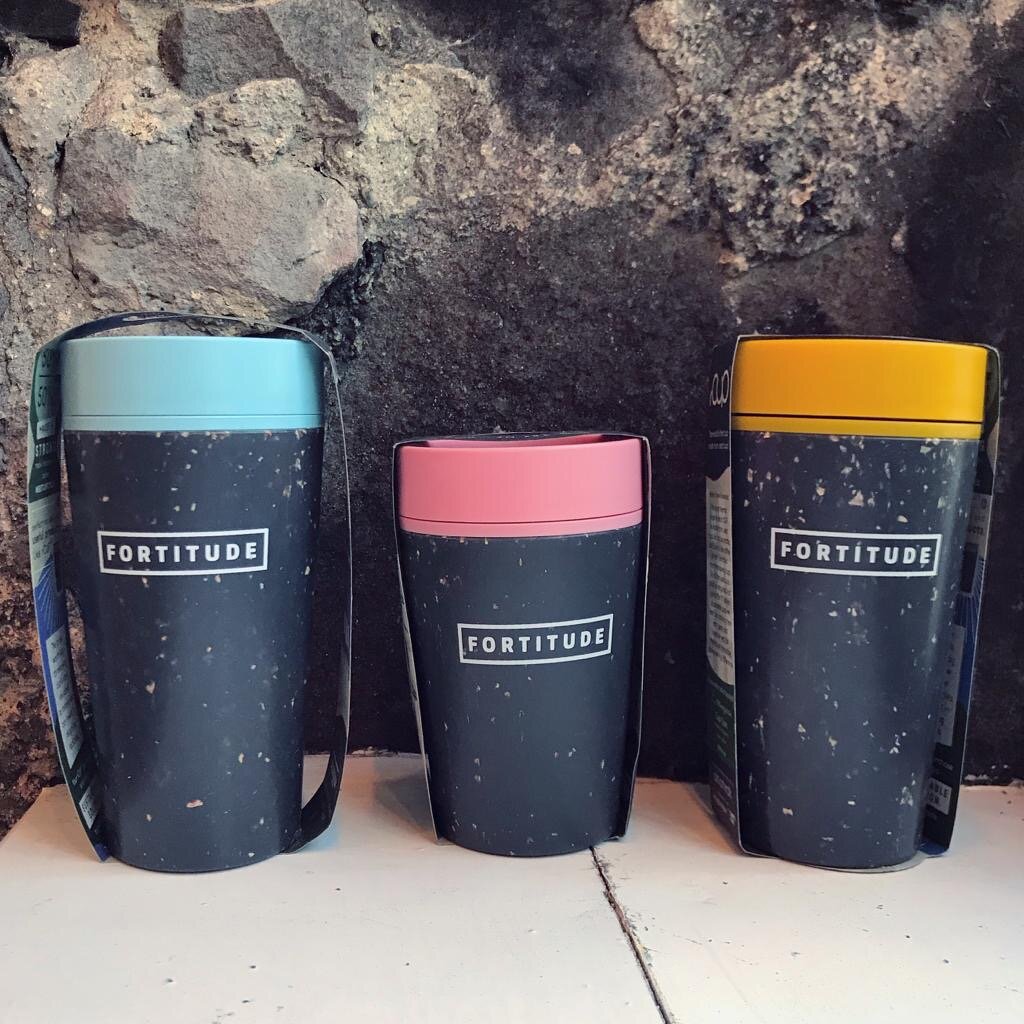 FORTITUDE BRANDED RCUP
Fortitude branded rCUPS are made from used paper coffee cups and are 100% recyclable in your household recycling. They are fully insulated, so it's comfortable to hold and keeps your drink hotter or cooler for longer. Lattes and cups of tea will stay warm in an rCUP for at least an hour and 20 minutes.
No more drinking your coffee through a small hole. The rCUP reusable coffee cup is designed for 360° drinking so you never need to check where to drink from and, best of all, you get the full coffee aroma with every sip.
rCUP's innovative design makes it quick and easy to open and close with one hand. The perfect travel mug for when you're on the go. It's also completely leak proof. You can carry this travel mug anywhere without spilling a drop.
Dishwasher safe and BPA free.
Receive 10% discount off the price of your takeaway coffee in our cafe with a Fortitude branded rCUP.